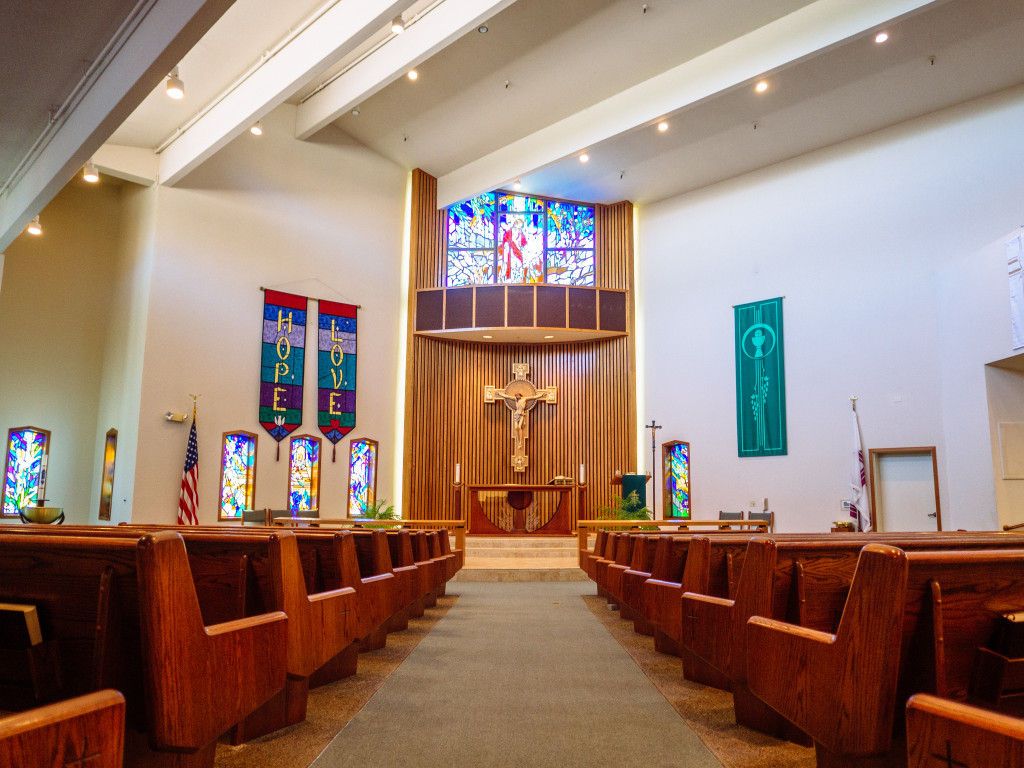 Weekly Worship Schedule
Sunday School 8:30 a.m.  
Adult Bible Study , Sundays at 8:45 a.m. 
Sunday Morning Divine Services begin at 10:00 a.m.
Matins – Tuesday-Thursday at 9:00 a.m. 
Upcoming Advent, Christmas & Epiphany Schedule
Advent Midweek – Wednesdays 12/13, 12/20 at 7:30 p.m.
Christmas Eve: 
       Advent 4 at 10:00 a.m.
       Lessons & Carols Candlelight Service at 7:30 p.m.
Christmas Day at 10:00 a.m.
Epiphany, January 6th:
    9:00 a.m. Matins & Epiphany Retreat lead by guest Rev. Dr. Martin Noland
    4:00 p.m. Feast of the Epiphany Divine Service
Messiah Lutheran Church is a confessional Lutheran congregation of the Lutheran Church Missouri Synod.  We confess the Lutheran Faith as contained in the Book of Concord, share the Gospel with the community, and unite in worship, Bible study and Christian love.